Excelonz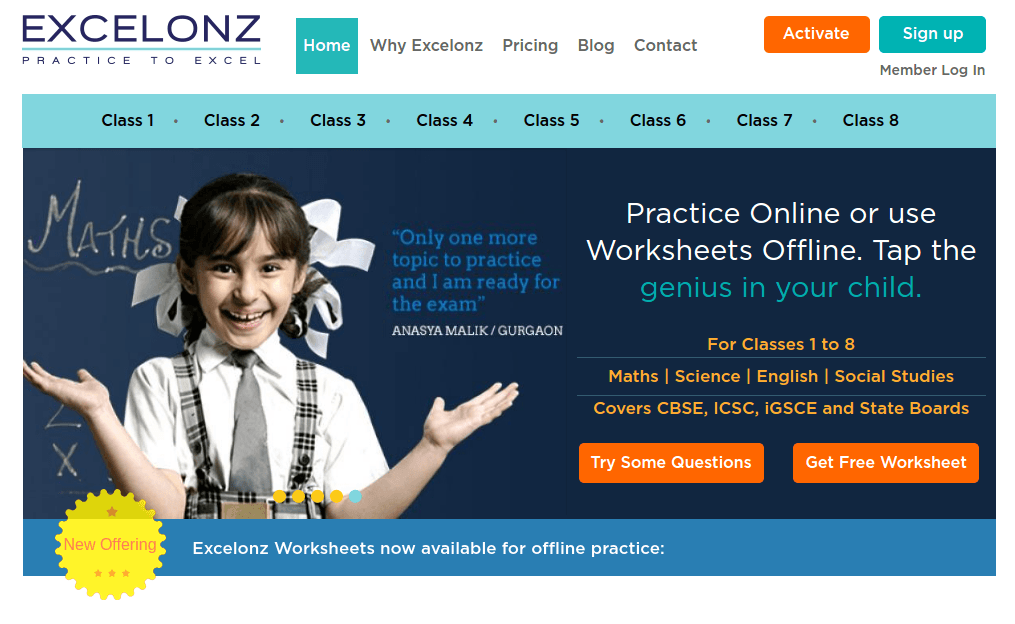 ABOUT THE CLIENT
The Client is a set up based in northern state of India. This freemium based on-line portal helps parents and school teachers to improve the learning ability of students through on-line practice tests, worksheets and playoffs. It covers the syllabus of all major Indian education boards from class 1 to  class 8.
THE PROBLEM
There is an Institutional Business Model and a Retail Business Model incorporated in a single portal. The client required a complete front-end site revamp with extensive feature enhancements to increase the users of the Portal in both models
THE BUSINESS REQUIREMENT
To have an active engagement model with the technology team complex brainstorming, requirement documentation and delivery plans on the existing site. The features for Institutions and retail were separate and had to be pushed in with high quality and tight time-lines.
gai

-PROPOSED SOLUTION
Allocated a team to review and visualize each feature wire-frame. Build and test user-journey prototypes on-top of the existing user-journeys. Sprint based delivery model with regular demos to keep the client in sync with the implementation and risks associated with each feature release.